Downsizing your home can be a great way to avoid the stress of making a mortgage payment that is too high for your income. It is also a way to avoid debt and reduce expanses. But, how does one go about doing it properly?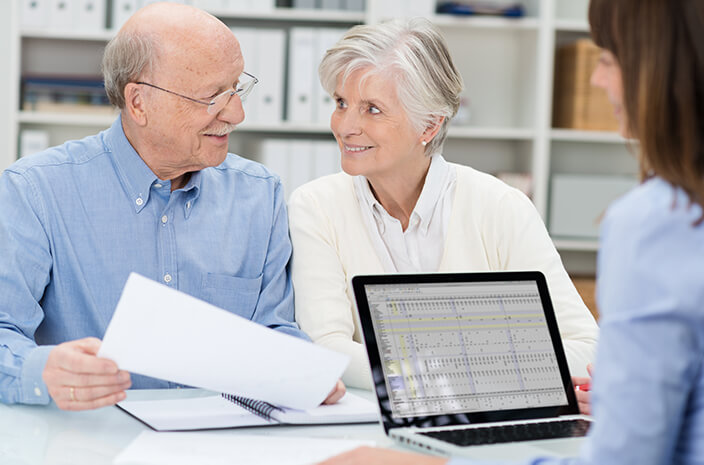 How to downsize your home correctly
Downsizing your property is not just something for older people. It all depends on where you are in your life and what you have planned for the future.
Long Term Plans
It might be time to let go of your past and embrace the future. Maybe you are no longer gainfully employed, maybe you're looking for something to invest in and that move would require a large down payment, or maybe you need more privacy in your life.
Also, there are various reasons why moving into a smaller home might not be a good idea for you right now. This includes whether you're planning on having a family, or having multiple guests' sleepover, or you might need an office. All require that you keep the extra space.
Is it Functional
When we are young, we all try to make our lives fit into the spaces we have. However, the lack of homely items was also down to a lack of money. Luckily when you are older and have more room in your budget, you can start buying loads of new things for your house.
You'd be surprised how much you can accumulate in a short time. Taking stock of what you've crammed into the storage room and attic can give you an idea of whether you need it or not.
Selling off items that you no longer need means you have more space, but also extra money in your bank account.
Good market conditions
A major contributing factor when downsizing your home is the market conditions.When the prices of homes in your neighborhood are high and there are limited spaces available, you may be able to make more profit by selling yours for higher than market value.
This amount can vary widely, but if your area is going through a positive spell you can really cash in. It is possible to sell your products at the timing you choose and receive a lump sum of cash in return.
What else can you do to ensure your downsizing goes smoothly?
Getting rid of hidden costs
By downsizing from a large home to a smaller one, you can make some significant monthly savings. There are many hidden costs of owning and maintaining a larger home such as the expense of repairs.
Other hidden costs can take many forms, such as:
Utilities
Rent or mortgage payments
Insurance premiums
Cost of transportation
Home maintenance and repairs
Taxes (property, income, sales)
If you're currently working through your incurred debt, then downsizing your home is a great way of decreasing your monthly repayment rates.
By reducing your mortgage amounts, you can also start to increase your monthly investments into your retirement fund. By simply increasing your monthly installments early on, you'll be setting yourself up for a large retirement lump sum later.
In the long run, paying less for your mortgage means being able to pay it off sooner. This will always end up being a great thing for you.
Before you decide to move to a smaller home, let's review the pros and cons.
Pros and cons of downsizing your home
Sometimes a smaller space is a tempting choice, but it does come with its fair share of pros and cons. If you feel like you need to cut back your overhead, then read the following list of benefits and drawbacks to see if it might be for you.
You'll have more cash in your bank account as your mortgage will be less each month. This means you can save some of it for emergencies or use the money on something that you wish to purchase now.
Less space means you'll be cleaning a smaller area, which allows you more time to do other jobs. If you're a person who enjoys going out and not spending time at home, then downsizing is a great option.
Not only are cheaper utility bills a major advantage, but if you're moving into a smaller property, the initially higher cost of the larger property can often go towards the downpayment on that smaller home. Less square footage means less electricity and water costing you more money – less is more!
When you have less storage, you will naturally spend less on odds and ends like clothes, toys, and books. There's no space for these products to live in an area that doesn't have adequate storage solutions..
Reducing stress is often a significant factor in home downsizing. You'll find that there's less work and increased free time, but you'll still have to continue paying for mortgage or rent. Often homeowners who have downsized feel more relaxed afterwards, since they no longer have so much responsibility.
Now, let's consider some of the disadvantages to downsizing:
A smaller home means you can't store all the belongings you possess. This often means you need to give away a lot of your possessions to fit, including large furniture items.
When you're down-sizing, the guest room is one of the first things to go. Some people mourn this loss while others will welcome it with open arms. Whether you need space for guests or an in-law's visit, we can help your family accommodate their needs.
Smaller homes will feel cramped when compared to a larger space. Also, when downsizing, you're also giving up a lot of alone time.
Downsizing has a less glamorous reputation these days and it's not an easy decision to make.
Lastly, moving into a smaller property signals the introduction of a new lifestyle. You might not be ready for it.
Downsizing is a tough decision; it often happens because you're looking to make room in your house so you can live a better life. There are many reasons that lead people to this decision, so the change may be personal to you.
But if you don't feel like the hassle of listing your house on the market and waiting for someone to buy it, why not sell your home to a cash investor like Sproud.